Air Conditioner Installation Grand Rapids
Mazure's Heating & Air Conditioning has been Grand Rapid's air conditioner installation experts for over 40 years.  Our commitment to excellence allows our customers to stay cool in the summers, save energy, save money. As our customer you'll have the peace-of-mind knowing that your air conditioner installation is done right.
Click to Call us Now: (616) 669-8085
Commercial Air Conditioner Installation
Grand Rapids and greater West Michigan summers can be hot and humid and your business can't afford to be without a properly designed and installed air conditioning system.
Did you know that nearly 80% of all air conditioning installations aren't done properly?  At Mazure's we're experts in air conditioning installation.  We'll have a specialist visit your location and take account of the size of your building, lighting, number of people, heat-generating equipment (computers etc.). We'll also review many other factors that will help us design the best air conditioning for the needs of your business.  Our goal is to install the right Air Conditioning system that will provide efficient cooling while meeting the manufacturer's specifications.
Once we understand your needs and have designed the system that will work best for your business or office, we'll install the air conditioning system and dispose of the old one.  All debris will be cleaned up and your entire system will be neat and clean.
When it comes to commercial Air Conditioning Installation, it's important that you have a trained professional that's going to take the time to do the job right the first time.  Homeowners and businesses in the greater Grand Rapids area count on Mazure's Heating & Air Conditioning Installation.
Residential Air Conditioner Installation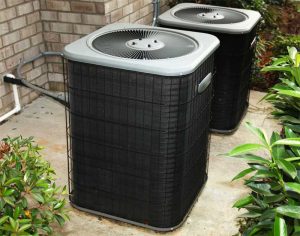 Nobody beats the quality of our heating and air conditioning services!  From copper refrigeration pipe to custom manufacturing of ductwork, we spend as much time as needed to make sure that your air conditioner installation is installed correctly and neatly.  When you choose Mazure's, you'll have the peace of mind that the job will done right, on-time, and within your budget.
We install and service all major air conditioners which include:
Packaged Terminal Air Conditioners (PTAC Units)
Vertical Packaged units
Ductless Split Systems
Central Air Conditioning and Heating systems
Whatever the situation it is you're facing, Mazure's is confident in our ability to provide you with the best heating and air conditioning services.  We promise to not only meet, but exceed your expectations when it comes to your Grand Rapids area HVAC needs.
Click to Call us Now: (616) 669-8085